Metal Braces
Straighten Your Smile in Less Time With Advanced Technology
Even with all the advances in orthodontics, metal braces are still the most common type of braces. At Omaha Orthodontics, we are proud to offer our patients cutting-edge Damon braces in Omaha, NE, and the Millard and Elkhorn, NE, areas.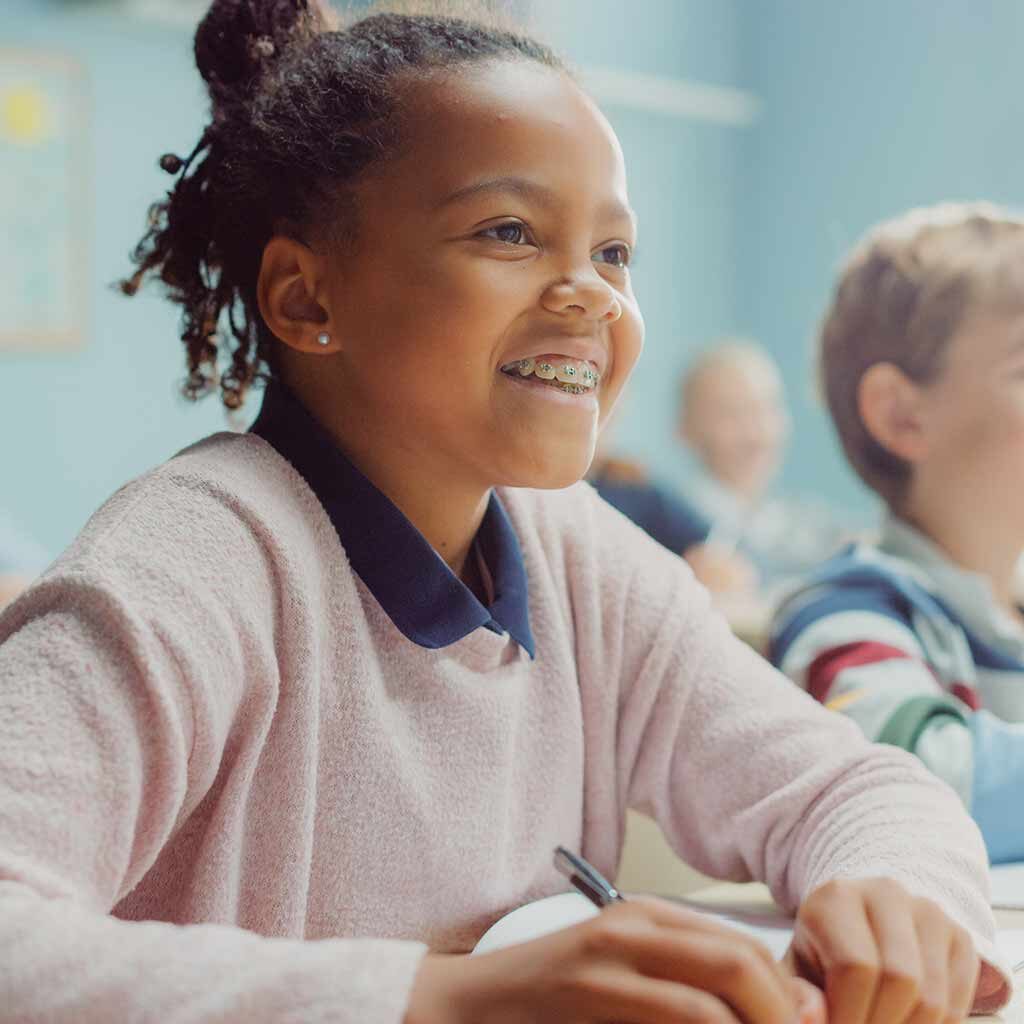 What Are Damon Braces?
Damon braces are smaller, smoother, and more comfortable than conventional braces. Made of high-grade surgical stainless steel, Damon metal braces straighten your teeth comfortably and gently without the need for colored elastics ties. Damon braces also avoid the need for painful procedures such as tooth extractions, palate expanders, bulky appliances, and headgear.
Benefit From Advanced Technology
Damon braces allow your teeth to move more comfortably and more easily than traditional braces. Thanks to these innovative new braces, you can achieve a spectacular smile faster and easier than ever before.
Additionally, Damon braces require fewer adjustments, and as a result, your orthodontic appointments will be faster and fewer in number."
Damon Braces Are More Convenient
Damon braces are designed to be discreet, comfortable, and easy to keep clean. Without the elastic ties, which attract and collect plaque, Damon braces make dental hygiene easy during treatment. Plus, Damon braces are available in clear brackets for patients who want a great smile without sacrificing aesthetics.
---
Learn More About Damon Braces in Omaha, NE & the Millard & Elkhorn, NE, Areas
To experience our 5-star-rated orthodontic care, schedule your Complimentary Smile Consultation today by calling (402) 333-5087. You may also use our convenient online form. Your appointment includes the following:
Discuss Your Goals
Digital X-Rays
Comprehensive Exam
Discover Your Options
Get Started
During your appointment, we will take the time to answer all your questions about our advanced technology, treatment options, flexible payment options, and anything else you want to know about us!