Reviews
5-Star-Rated Orthodontic Offices
With over 10,000 healthy smiles transformed since 2012, we are grateful that our patients enjoyed their experience with our team, and left Omaha Orthodontics numerous reviews about our friendly atmosphere and state-of-the-art orthodontic treatments. Take a look at what our patients have to say about their experiences at our orthodontic offices!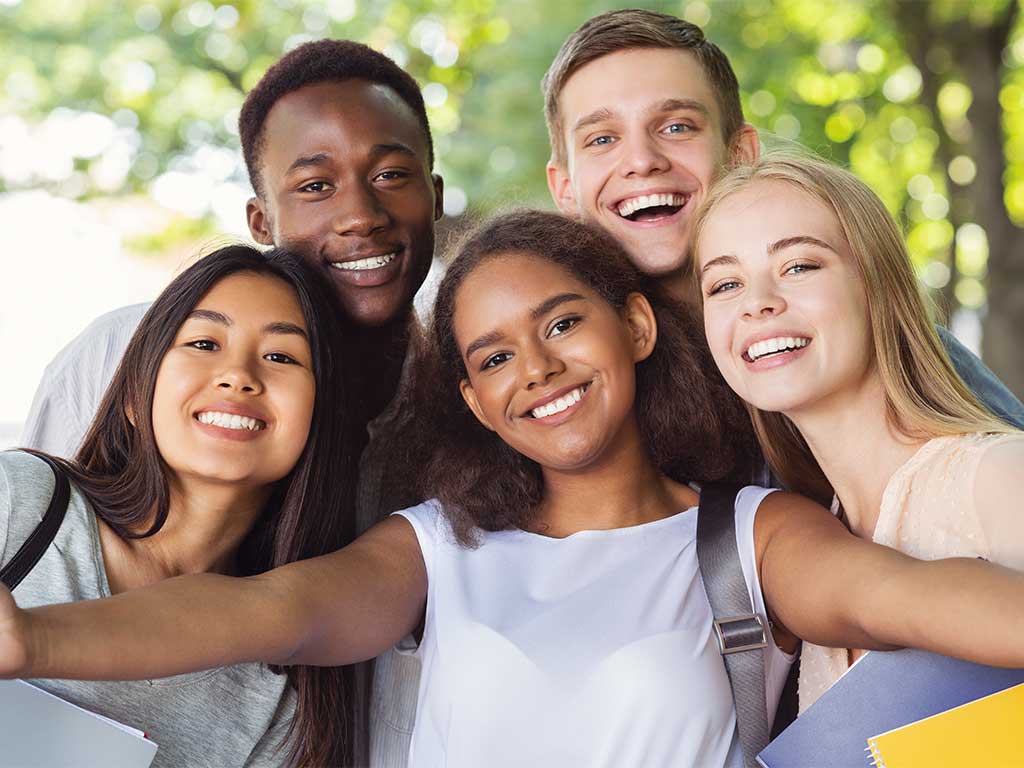 Omaha Orthodontics is an exceptional company! They've been very thorough with my son's orthodontic plan, cost, and timeline. All the staff are friendly, professional, and helpful. We could not be more pleased with choosing orthodontists to straighten my son's teeth!

— Amber F.
We love Omaha Orthodontics, we visited several places before deciding on their practice. They are up to date on all the newest equipment/techniques. Our daughter is almost finished with her treatment and our son will be starting his soon. Having two locations has also been a plus fitting into our busy schedule.

— Angela G.
We have loved our experience at Omaha Orthodontics. The staff is kind, service is complete and prompt, and the results have been a beautiful smile.

— Kathi S.
We always have a great experience here. The doctors and staff are welcoming and thorough. They help make our kids feel comfortable, too.

— Becca W.
I am so glad my parents chose for me to go here to get my braces! Everyone is so kind, and every time I come I feel welcome! It is so clean and has great hospitality. I would definitely recommend them to anyone who is looking for an orthodontist office to start visiting!

— Annika B.
My daughter Jessica loves the staff here, they are so nice and friendly. I like the fact that they explain everything to you as a parent and they go the extra mile to ensure you're happy with the outcome. I would highly recommend them and we couldn't be more happier with the results my daughter has seen.

— Gene C.
Could not be more thrilled with the customer service from all the staff members at Omaha Orthodontics. We worked with Dr. Morrison on a plan of action for our son and everything has been explained all the way through. Our son has seen both Dr. Morrison and Dr. McIntyre during his visits and we have been thrilled with both. They are always willing to answer any questions. They are also very considerate of the patient's feelings about the treatment. Scheduling is easy, reminder texts/emails great. and you don't wait for your appointment. And I know I said it already but the customer service is top notch from the front staff, to assistants, doctors, everyone! We recommend Omaha Orthodontics to any one that asks! Thank you for the wonderful services!

— Kimm A.
I am currently an Invisalign patient at Omaha Orthodontics! I am beyond satisfied with the treatment I have received from the doctors and staff! I love how they take time to put your specific needs/treatment first! This orthodontist office does not feel intimidating and everyone is very welcoming! If you follow them on all social media platforms, you can hear about fun contests and specials they have! I highly recommend Omaha Orthodontics to everyone!

— Jessica S.
They are super easy to work with and great with my son. Our son was our first child to get braces and they made the process great. Love the group approach from the doctors! Would highly recommend!

— Steve B.
Very great place to go to! They have a game room for the kids to play games and lots of little snacks to snack on while waiting for their appointment! Well deserved 5 stars.

— Preston O.
Had a wonderful consultation with the doctor at Omaha Orthodontics. The entire staff made my daughter feel comfortable with the "braces" experience. The consultation was very helpful with understanding the process and we go back in less than a week to have her braces put on.

— Felisha M.
We love Omaha Orthodontics! Great family place, they make our 12 year old feel at ease when he is there. All staff are kind, welcoming, and extremely professional! Would recommend for any family!

— Andrea Y.
I always feel welcome when I come through the doors. The whole staff is very professional and answer any questions I have. Would recommend to friends and family!

— Ben S.
All three of my daughters are patients here. Everyone that works here is friendly and they take payments which are amazing especially when you have more than one child in braces. Plus they are reasonably priced. I highly recommend.

— Shelley A.
We love Omaha Orthodonics! We've been impressed since we first entered the office. Dr. Morrison and Dr. McIntyre are awesome. Very patient, they explain everything really well and they have the best interest for their patients. All the staff are very friendly and the office is gorgeous! My daughter told me she feels blessed to be able to come to this office. Highly recommended!

— M. Simpson
Omaha Orthodontics has been fabulous to deal with! My 7 year old is having some dental work done to space out her teeth, they came up with a clear plan right away and have kept me informed every step of the way. Every single employee there has been so incredibly sweet to her and they really make her feel at home when she's there, great place for kids!

— Colleen B.
The staff is very outgoing and friendly. Our daughter had a great experience. They made her feel so comfortable. Their honesty, precision and expertise are top notch! My daughter was impressed as well!

— Karissa B.
Omaha Orthodontics is very professional and has been a joy to work with. The staff takes their time with you and make sure you understand everything. I would highly recommend Omaha Orthodontics to anyone looking for excellent customer service and of course quality work.

— Jerome G.
Staff is extremely professional and curteous. Full set of braces was painless and easy! They always answer every question with respect so I don't feel ashamed to ask even the smallest of questions. Highly recommend Dr. Morrison!

— Rikki C.
Drs. McIntyre and Morrison are always kind and gentle. Their staff are always professional and work quickly. They listen to my concerns and are caring. My teeth are looking great. I'd highly recommend Omaha Orthodontics to anyone.

— Hannah B.