Clear Braces
Smile Confidently Through Your Treatment
With Damon clear braces in Omaha, NE, and the Millard and Elkhorn, NE, areas, you can enjoy the accelerated treatment time of self-ligating brackets along with the discretion of tooth-colored braces. Keep smiling brightly throughout your treatment, and enjoy the confidence that most people won't even notice you have braces!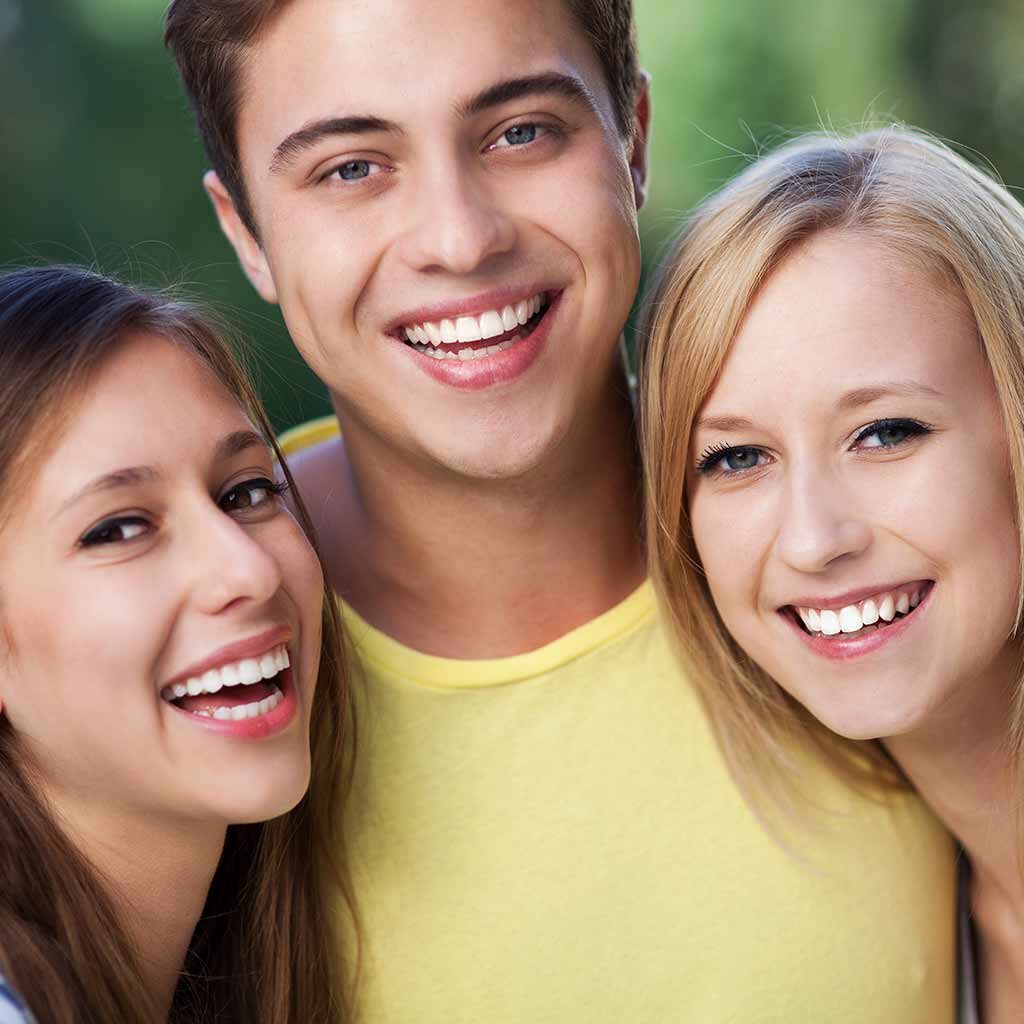 What Are Self-Ligating Braces?
Self-ligating braces use a specialized clip instead of rubber bands to help the archwire guide your teeth into place. These clips help reduce the amount of pressure being placed on each tooth, and they require fewer adjustments because there are no elastics to replace.
Enjoy Accelerated Treatment With Damon Clear Braces
When you are wearing Damon clear braces, the self-ligating braces can speed up your overall treatment time by as much as 25%. You also won't need to visit our office as often for adjustments. Now that's a great reason to smile!
Experience Discreet Treatment With Ceramic Braces
While the brackets in traditional braces are made from metal, clear braces use ceramic brackets that match the color of your teeth. That means your braces are effectively camouflaged throughout your treatment.
Damon Clear Braces or Invisalign® – Which Is Right for You?
Both Damon and Invisalign provide great options for discreet treatment, but each has different strengths and benefits that can affect your choice. During your complimentary consultation, we can discuss both of these treatments and help you decide the right treatment path for your unique needs.
---
Learn More About Clear Braces in Omaha, NE & the Millard & Elkhorn, NE, Areas
To experience our 5-star-rated orthodontic care, schedule your Complimentary Smile Consultation today by calling (402) 333-5087. You may also use our convenient online form. Your appointment includes the following:
Discuss Your Goals
Digital X-Rays
Comprehensive Exam
Discover Your Options
Get Started
During your appointment, we will take the time to answer all your questions about our advanced technology, treatment options, flexible payment options, and anything else you want to know about us!